Hello West United Parents & Players,
Our Spring 2021 season is just around the corner with our first game set to begin this Saturday, April 10th. We look forward to seeing all our players and families on the field. We are grateful that we are able to play this Spring even though we are still in the midst of the COVID-19 pandemic. I hope you all had a wonderful break and are ready to be in the sunshine playing soccer again.
By now you all should have received a call/text or email from your coach with practice day and times. They also may have informed you that we have been mandated by the SL County Mayor that all players will need to wear a mask during the game or Test to Play with a negative result. The test is good for 14 days. Here is the link to review the information from the County https://slco.org/health/COVID-19/business/ . We realize that this is very upsetting and frustrating news. I know it doesn't seem to make a lot of sense when we were not required to wear masks during the Fall season when the COVID-19 cases were much higher. Unfortunately it is out of our control and we can be heavily fined if we don't follow the rules.
You may be aware that the Mask requirement for the State is set to end on April 10th. Even though the mask requirement ends, the SL County Mayor can still mandate it for Salt Lake County. We hope that the Salt Lake County mayor will follow what the Governor has done and drop the mask requirement. We will have to wait and see what is decided.
In the meantime, our hope is that you will be willing to stick with us as we navigate these difficult times with the mask/test to play requirement. If all goes in our favor, you will only need to get your child tested one time which will be good for 14 days. If it is not changed your child will only need to test 4 times. I would recommend getting tested as close to our game day as possible with enough time to get the results.
There are several locations that you can get your child tested. You can go to your medical provider, if your child attends a school in Granite School District you can test through the HERO Project COVID . Test is available Monday, Wednesday, and Friday from 9 am to 3 pm at the Granite School District Office located at 2500 S State St, South Salt Lake, UT 84115. You must sign up in advance and you can locate that information in an email the district sends to parents weekly. Salt Lake County shared that you can also have your child tested at TestUtah.com. Each time your child is tested and you have received the results please fill out the form at this link https://forms.gle/VvncT6uf6ouyGEBJ8. If you have any questions please feel free to contact me.
Thank you for your cooperation and patience as we kick off our Spring season! We are so excited to see you on the field this Saturday!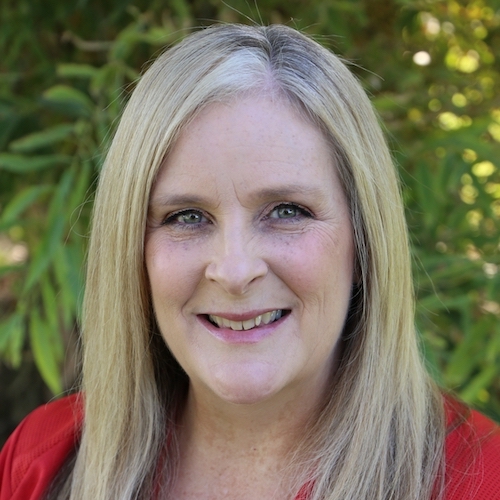 President
Cathy and her family moved to West Valley City, Utah from Kailua, Hawaii in the summer of 2005.  She grew up playing soccer through her high school years and coached several years while in Kailua where she grew up.  Cathy and her husband, Jon of 32 years, have 7 amazing children.  Her 3 youngest boys have played soccer with West United for the past 15 years. She had the opportunity to coach her youngest son who was 3 in the Fall 2005.  She then became the Age Group Coordinator for her youngest son's age group for the next 8 years (she moved up as her son moved up).  She has been West United Soccer's President for the last 6 years.  She has enjoyed watching her boys develop their soccer skill, teamwork and sportsmanship over the last 15 years as they played with West United Soccer.